Make sure to check this section on a regular basis for all our latest in-store events hosted at Rainbow Foods as well as out-of-store events that we participate in.
GO SENS GO!
Cheer on the Ottawa Senators & SAVE!
Wear your favourite Sens jersey or t-shirt when you shop at both Rainbow Foods locations on game day and SAVE 10% on your purchase*.
*Some exclusions apply. See in-store for more details. *Sale items, Bakery, Dairy, Gift Cards Excluded
---
Rainbow Foods Wins Prestigious Sustainability Award
Our company was honoured last week in Vancouver at the Canadian Health Food Association Industry Achievement Awards. As the winner of the CHFA Sustainability Award, Rainbow Foods was recognized nationally as a company that has developed an internal culture of sustainability, achieved a high degree of employee engagement, and demonstrated innovation and creativity in practicing sustainability at all levels.
Thank you, CHFA, for recognizing our efforts. And thank you to our amazing team of employees who have been instrumental in helping our company to achieve our sustainability goals. For more information, please take a look at the CHFA website.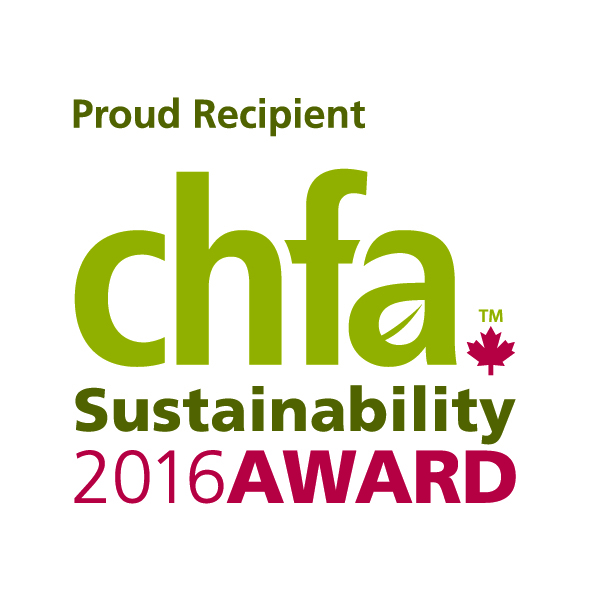 ---
Rainbow Foods proudly donates $2000 to the Ottawa Riverkeeper. #keepoutwaterclean #swim #play #protect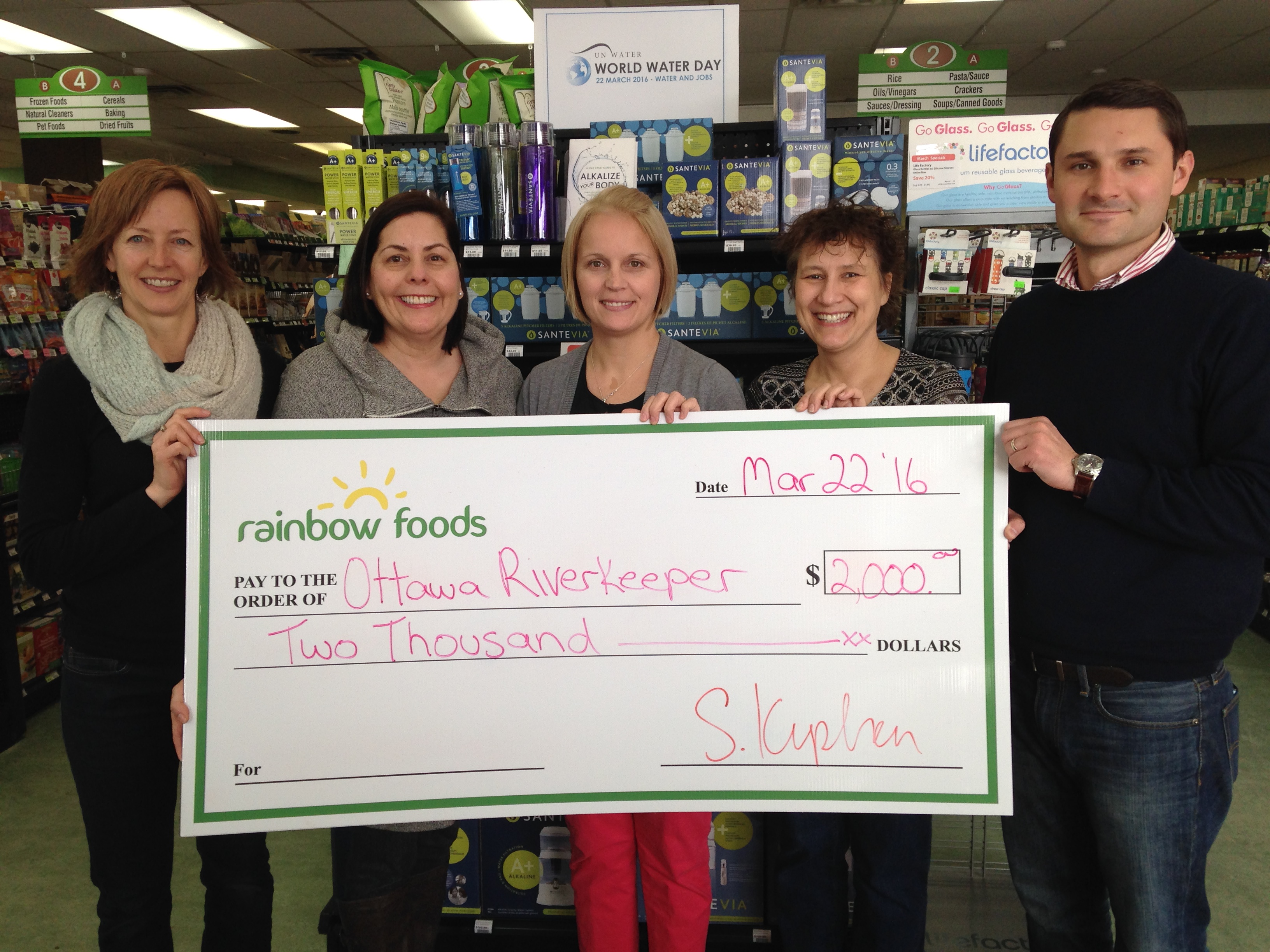 From left to right: Stephanie Carbert - Marketing Assistant at Rainbow Foods, Ruth McClusky - Director of Developmet at Ottawa Riverkeeper, Sarah Kaplan - Owner at Rainbow Foods, Colleen Hulett - Store Manager at Rainbow Foods, Mischa Kaplan - Owner at Rainbow Foods