The Rainbow Road: Thoughts on Life, Health, and Good Food
In this blog, we explore health, food, and other topics related to the pursuit of a healthier, happier and more sustainable future. Your comments and feedback on any of our posts are appreciated and highly encouraged.

March 28, 2018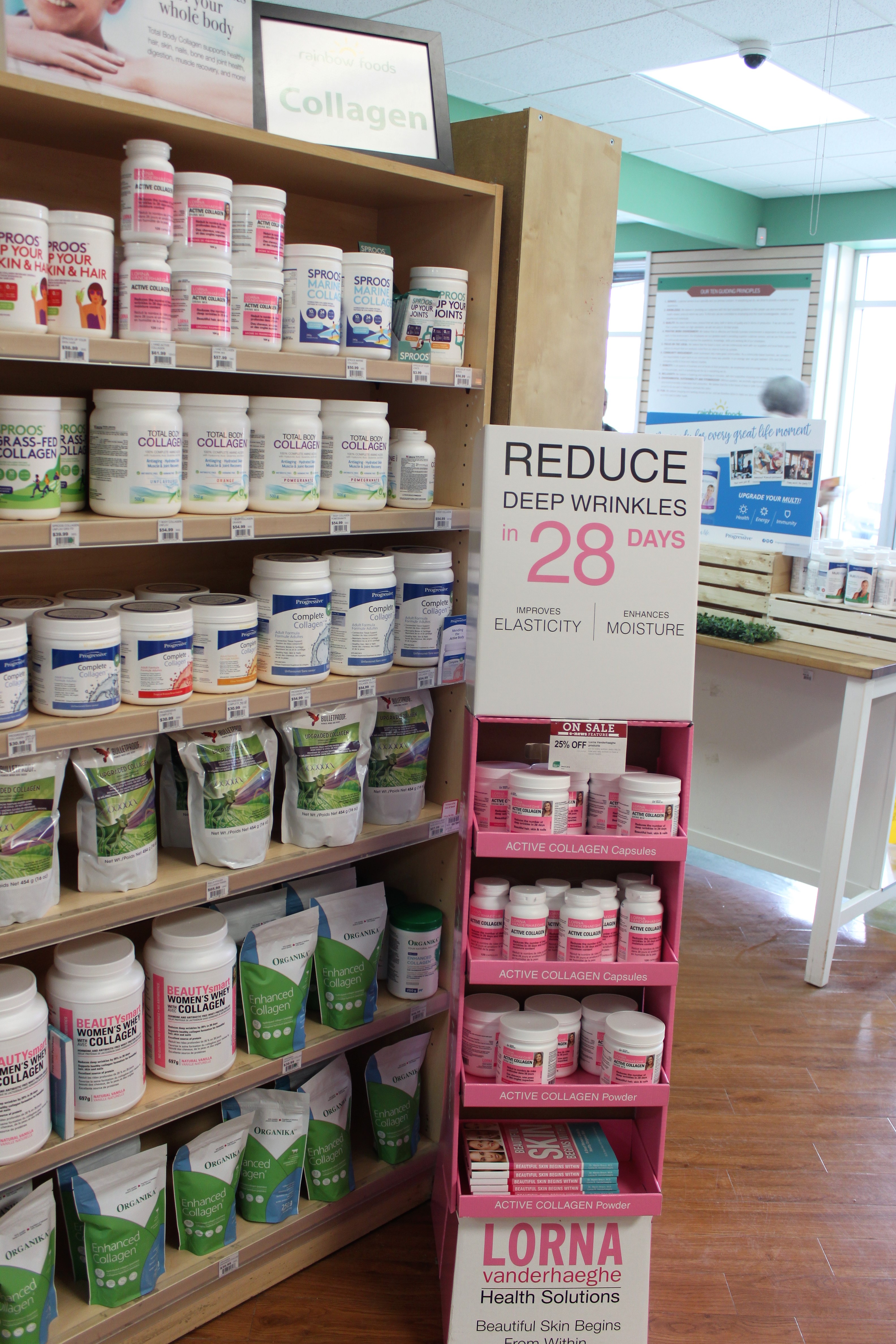 With all the buzz around collagen we thought we'd shed some light on what exactly collagen is, why it's important, and how to build it.
What is collagen?
According to Natalie Rizzo, M.S. and R.D., collagen is "a rich source of protein found in our connective tissue, cartilage, bone and tendons" that we naturally produce, however, as we age, our collagen production levels decrease. Lorna Vanderhaeghe cites that in our early twenties, natural collagen production slowly starts to decline at about 1 per cent per year, with women loosing "as much as 30 percent of their skin collagen in the five years following menopause".
Why is collagen important?
Lorna Vanderhaeghe states that "over one-quarter of all the protein in our body is made up of collagen" with this protein working to play an important role in keeping our bones, nails, teeth and hair strong. In addition, "collagen supplements specifically claim to reduce wrinkles, [and] firm skin". On top of that, hydrolyzed collagen supplements, have been shown to "replace the synovial fluids between the joints and help repair and build cartilage" which may help to reduce joint pain and stiffness.
How to build collagen?
Kellyann Petrucci, M.S. and N.D., says that bone broth, vegetables, fish, lean, grass-fed meat, berries, and garlic are all foods that can work to encourage the body's natural collagen production.
However, in addition to building collagen through the food we consume, at our finger tips are a wealth of collagen building supplements from trusted brands like Progressive, Bulletproof, Sproos, Lorna vanderhaeghe, Total Body Collagen, and Organika.
---
Come visit our Rainbow Foods locations, to explore our full collection of collagen supplements.

Comments
Leave a reply